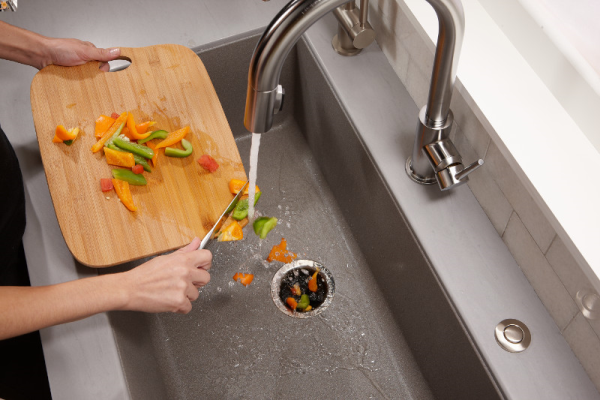 How to operate a garbage disposal
You know the proper way to run your garbage disposal, right? Or do you?
You may think you know how, but odds are good that you never actually sat down to read the instruction manual that came with your unit.
It's easy to operate — but there is a proper procedure that will keep this useful kitchen appliance grinding up food effectively.
Here are step-by-step instructions for proper use, adapted from InSinkErator garbage disposal manufacturer:
* First, remove any objects in your sink before you begin using the garbage disposal, to ensure that nothing other than food slips into the unit.
* Before you begin grinding, cut the food waste into small pieces. Only biodegradable food should be inserted into the unit.
* Next, begin running a steady stream of cold water into the sink. (Cold water will cause any grease or oils to solidify so it can be chopped up.)
* Then turn on the garbage disposal.
* When the water and the disposal both are running, gradually begin feeding food waste into the disposal. Don't shove in a large amount of food at once.
* The unit should only take a few seconds to grind food waste. The disposal's sound will change when there's no more food in the grind chamber.
* Once the food has been broken down, turn the disposal off — but continue running the water for about 15 seconds to flush the drain pipe.
* Run hot soapy water through the disposal every day to keep it clean.
Call Sam Pollard & Son if you need a garbage disposal installed in the Greenville, NC area.