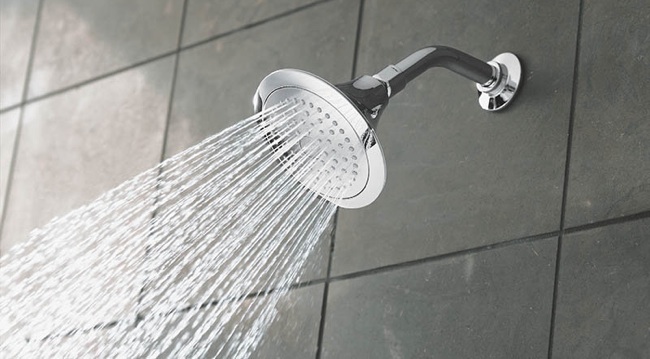 True or false: A bath uses more water than a shower.
True. Showers, on average, use less water than baths, according to the U.S. Environmental Protection Agency.
A bath in a standard bathtub uses an average of 36 gallons of water, the U.S. Geological Survey reports. If you have a deep soaker tub or large garden tub, you'll use even more water for each bath.
Today's water-efficient shower heads use about 2 gallons of water per minute, and the average shower lasts for 8.2 minutes, according to HomeWaterWorks.org. Using those figures, the average shower uses 16.2 gallons of water.
Taking a shorter shower using a low-flow shower head saves lots of water. In fact, a bath uses more than twice as much water as a shower.
If you love to take a long, relaxing bath, think of it as an occasional treat — or expect to spend more for your water bill.
Sam Pollard & Son can install a customer-supplied low-flow shower head in your Greenville home.